San Francisco Building Taxonomy
A current phase of the Concrete Coalition called for a volunteer contribution to an online database of concrete structures in San Francisco by means of a "virtual" survey. This was designed as a follow-up to the sidewalk survey conducted several years ago to quickly and easily expand the database. The collected buildings were reviewed and classified into several categories that emerged throughout the process.
Building Types
1-Bay Midblock
One of the larger categories, approximately 100 buildings fit this type. These buildings generally have commercial space on the first story and either one or two stories of residential above. These buildings are found in the middle of the street block and are generally fairly small since their structural system is only one bay wide. Most of these structures have addresses in the Chinatown neighborhood.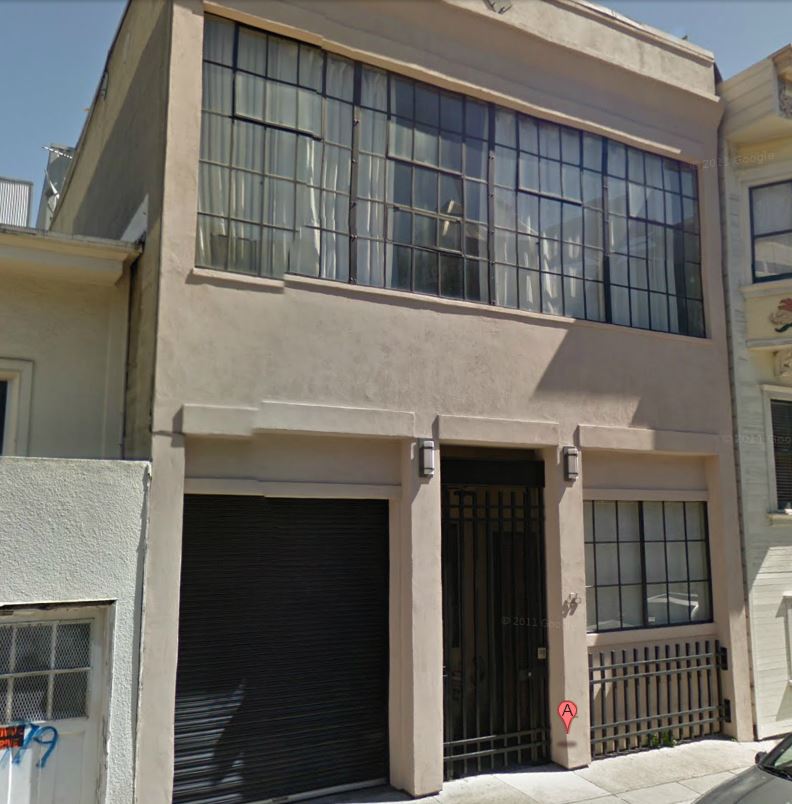 1920s Style Residential
The largest category, makes up nearly half of surveyed buildings in the described neighborhoods. This building type is characterized by period details including a fire escape ladder, bay windows, and ornate cornice and parapet details. Most of these buildings are located in the Tenderloin and Lower Nob Hill neighborhoods. This category has been separated into the following three subcategories:
Corner – 20s style building on the street corner
Midblock – Mid-rise residential building in the middle of a block
Small – Low rise (3 stories or less) residential building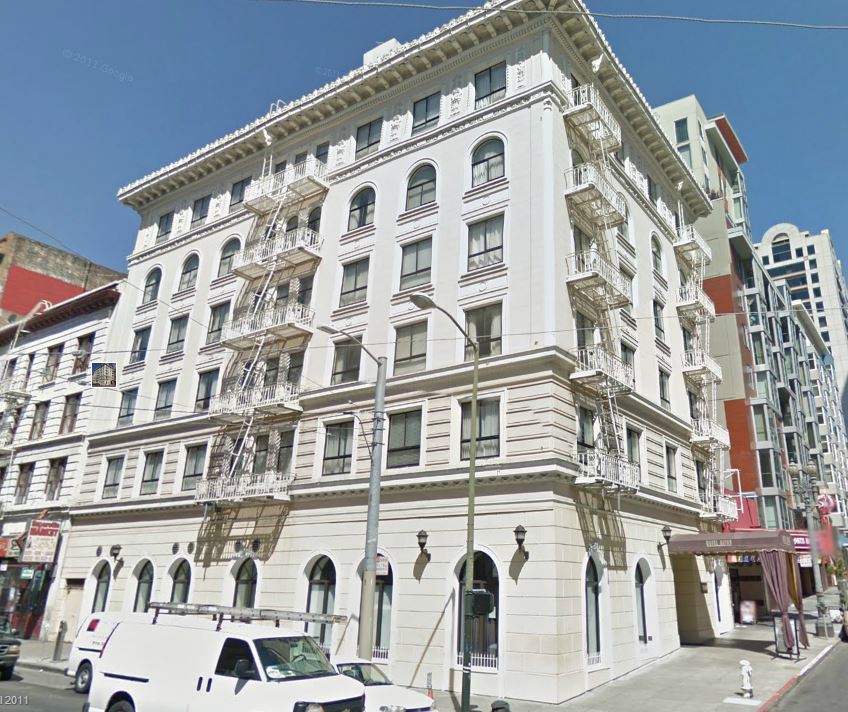 Assembly
There were only a handful of assembly buildings collected in this survey. These buildings are almost exclusively churches or theaters. They range greatly in size, architectural style, and year built.
Auto Body Shop
Nearly 100 buildings were classified as "auto body shop." These buildings generally have a large opening on the ground floor with a roll-up garage door. They are almost all low rise, ranging from 2-3 stories. Most addresses are located in the Tenderloin and SOMA neighborhoods.
Multi-Bay Midblock Commercial
These buildings range from approximately 2-6 bays wide. Their architectural style ranges and many share similarities with buildings from the pre-WWII small warehouse, 1-bay midblock, or 20s residential categories. The main defining features of this category are apparent commercial use of the entire building and the existence of multiple bays.
Pre WWII Warehouse
These buildings are simple and rectangular in shape and can generally be identified by large warehouse style windows. Many also have large garage openings for loading docks. Many of these buildings are found in the SOMA neighborhood.
Large – generally 3-4 stories and larger, can take up between half to a whole city block.
Small – generally 2-3 stories, often midblock and used for commercial purposes.
School Wing
Structure built to be used as a school. Not all buildings in this category are used as schools.
Pre-WWII – Usually has a 3-4 story classroom wing, often has large warehouse style windows
Post-WWII – Newer architectural style